IT Solutions
Experience Engineering
WEBSITES / APPS / CUSTOMER JOURNEYS / DIGITAL CAMPAIGNS / DIGITAL TRANSFORMATION
We craft digital customer experiences and
strategies that transform progressive brands.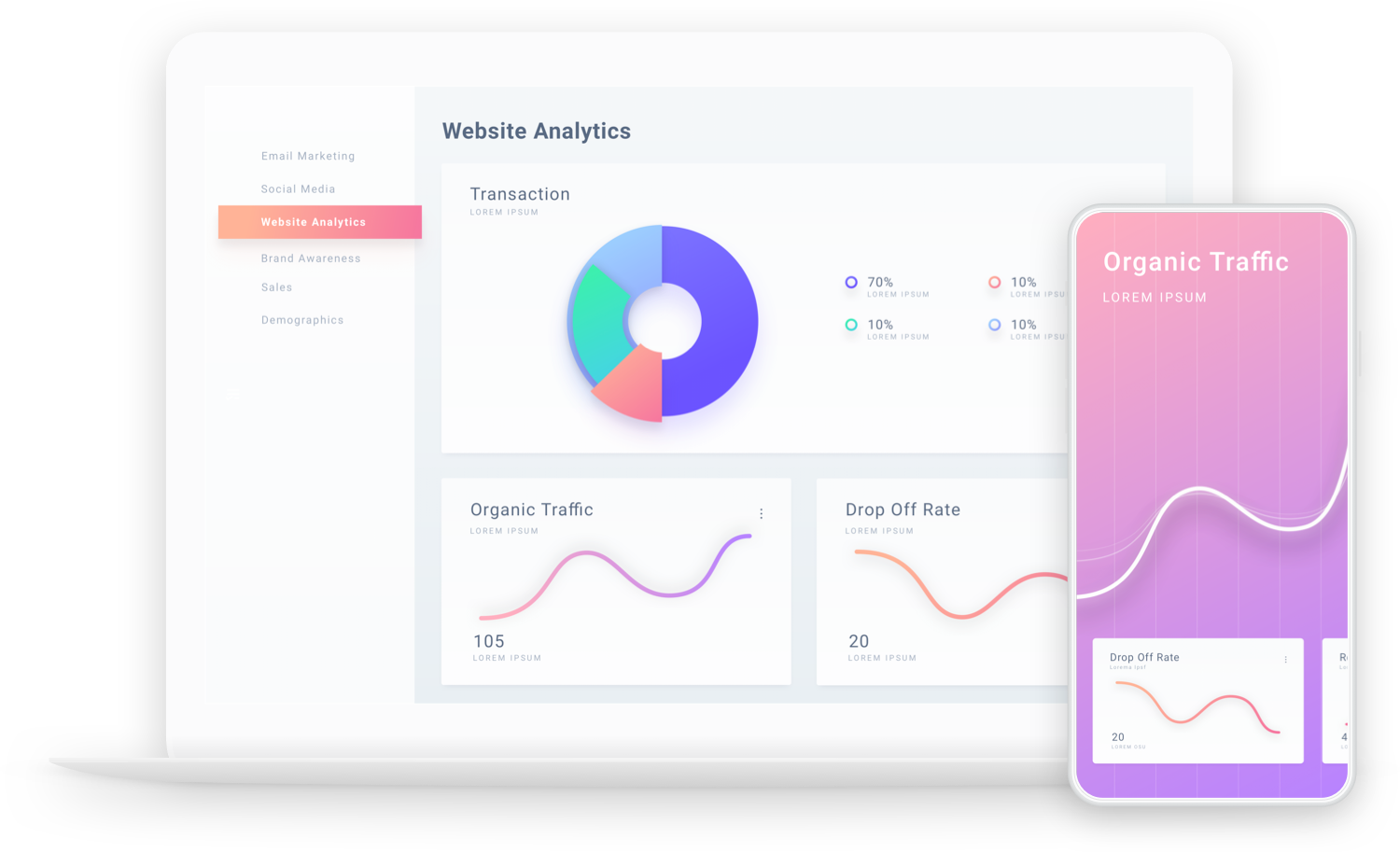 Get Your Business Started!
We live in a world where customers expectations and technology are evolving faster than businesses can keep up. To survive we must evolve. To thrive we must partner with those that can help us evolve faster than our competitors.
We've Got You Covered On All Fronts
Brand Design & Strategy
You can focus on your own work. We got all the brand design and strategies covered for you.
Website Development
Simple website that speaks for your business or a complex application that makes your company Robust and fun to work with. We got that covered.
Social Media Management
Make your business a social media sensation. Get Views, Likes, Impressions. Keep a warm presence of your business among your New/Old customers.
SEO
People can't find you?
We can help you get found on an amazing thing called search Engines.
We Make it Easy to Connect With Users On Every Platform
Don't let your users/Customers trapped to a single platform.
Give them the freedom they deserve.
Mobile Apps / Websites / Desktop Applications 
we have your back. 
Recent Work
Stronger Families
Brand Identity
Website Design & Development
SEO & Analytics
Social Media Generation
Let's Get Started
Ready To Make a Real Change? Let's Build this Thing Together!